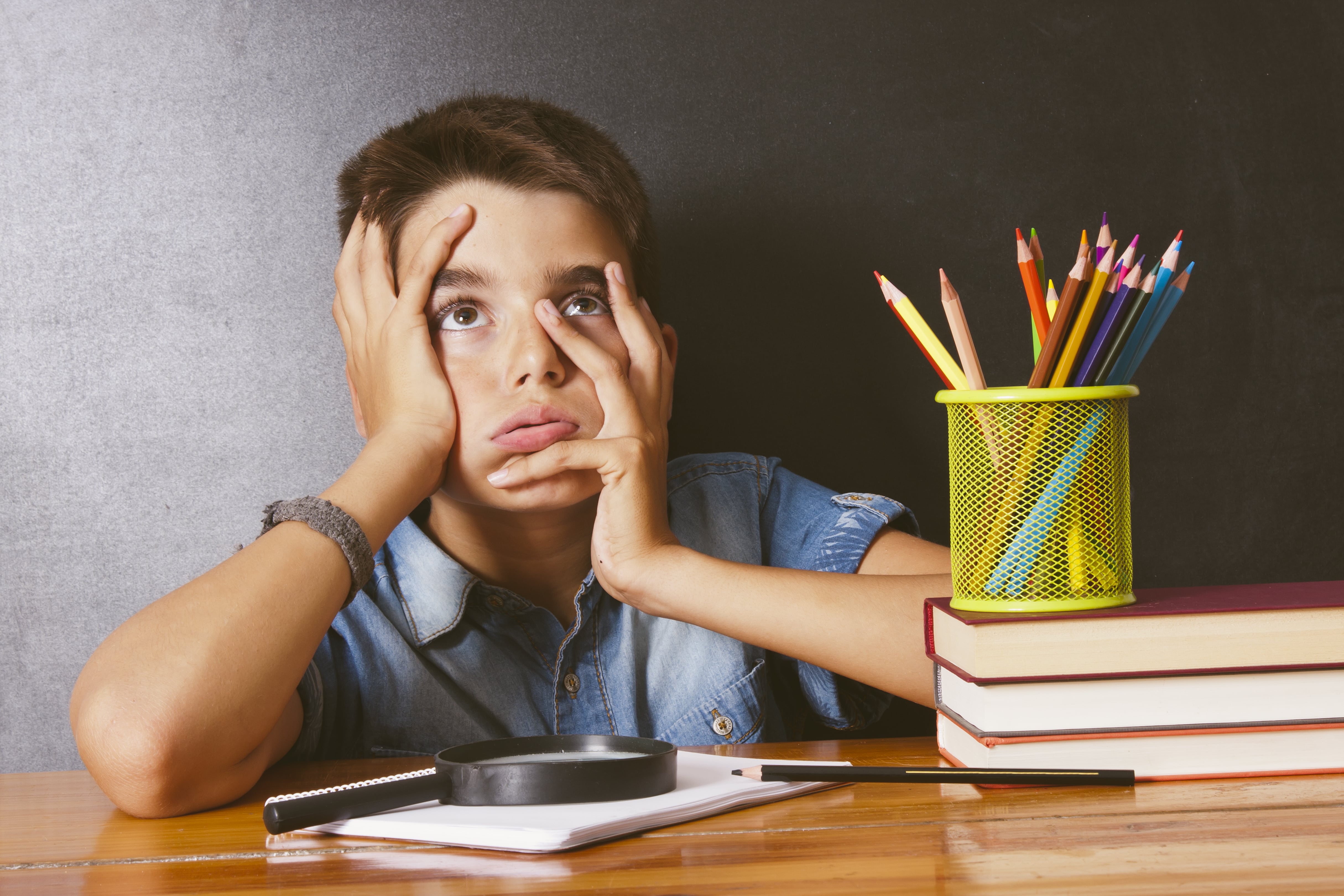 30 Sep

ACUPUNCTURE IN THE TREATMENT OF ADHD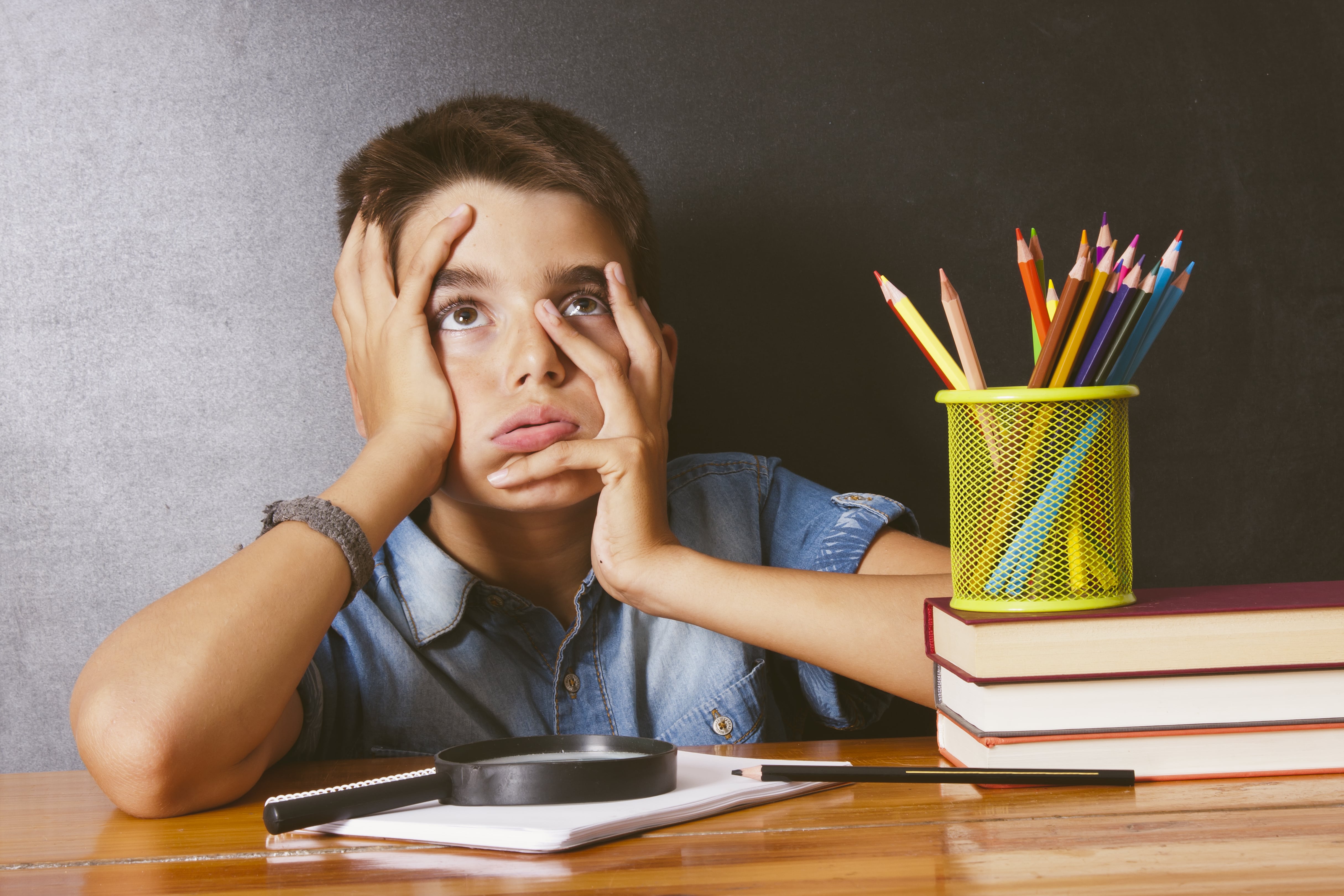 ADHD: An overview of the integrative approaches  
Acupuncture represents an effective integrative therapy in the treatment of ADHD. Physical activity and cognitive therapy are also worth considering.
Right off the bat, it should be noted that ADHD is a controversial diagnosis. ADHD is considered as an overdiagnosed condition, and can also be confused with other diagnosis. The Collège des médecins du Québec, the governing body of physicians in the province of Québec, Canada, declared in 2015 they were aware that there exists an overdiagnostic trend for ADHD.  (1) (31)
ADHD could disappear once adulthood is reached. 1000 subjects were followed for nearly 40 years in New-Zealand. In 2015, results were published. Only 5% of participants that had the diagnosis during childhood satisfied the diagnostic criteria of ADHD at the age of 38 years old. (2)  Nevertheless, up to 81% of kids growing up will be getting a « mental Illness » diagnosis before they reach 21 years old. (3) 
ADHD: A brief description 
ADHD is characterized by poor attention span and/or hyperactivity, impulsivity. ADHD can be concomitant with anxiety, an opposition disorder, a behavioral disorder, a mood disorder, substance abuse, or a learning difficulty. ADHD can hinder academic performance, social relations with family and peers, and eventually lead to a self esteem loss or a loss of quality of life in general. 
ADHD symptoms were very well described in a host of classics of TCM. Ni X. et al. report on these striking citations from classic texts. (4)
In Simple Questions, (Huangdi Neijing, Suwen) written some 2 500 years ago écrit il y 2500 ans, one can read:  « Powerful Yang strengthens the legs, enabling one to climb easily. Excess Yang leads to verbomotricity, an exuberant discourse, no matter who is the one listening » and further: « Only when Yin is calm and Yang compact, may the essence of spirit be in peace. »  
In Zhubingyuanhoulun, written in the year 610, it is said:  « Kids with visceral asthenia, of the intestine in particular, accompanied with an agitation of Qi and Blood, are restless and agitated. »
Sun Si Miao, in the classic 1000 prescriptions worth their weight in gold, writes in 652: « …Inappropriate silence, talking for no reason, and excessive or messy activities, with a short capacity of concentration for the spirit… » 
In the book Achieving Longevity by Guarding the Source (Shoushibaoyuan) wrote in the year 1616, similar symptoms are also mentioned.                                                    
54% of parents with ADHD diagnosed kids have recourse to integrative therapies. These parents designated that it is important for them to «  take back control on the treatment  aimed at their children » and give more value to therapies considered « natural ». Chan et al. suggests in 2003 in the ournal of Developmental & Behavioral Pediatrics that pediatricians have the responsibility to initiate a discussion with patients and their family on the use of integrative therapies for the treatment of ADHD. (5)
The center for disease contral in the United States –CDC– advise that parents should try therapy before medication for ADHD.  Not only behavioral therapy has been demonstrated effective, long term side effects of medication on the youth are not well known. Younger children are also generally considered a sensitive population to to the side effects of medication. (6) (7)
The importance of physical activity
There exist anatomical links between activated cerebral areas when our attention is directed on an object and when the brain activates, through neurological pathways, voluntary muscles enabling movement. Activation of one function -either attention or movement- might trigger the activation of the second. Moving could thus assist physiologically then function of attention. (8)
TDAH inc., a booming business. The exemple of Québec, Canada
There as been an apparent continued increase in the prevalence of ADHD, on average 5%/year, from 2003 to 2011. This growth continues. In 2012 in Québec, 32 000 children and 20 000 adults were identified, counting for 32,5 Millions $ in reimbursement. In 2016, 38 000 kids/teens and 44 000 adults were living with ADHD, which generated 52 Millions $ in reclamations. So, between 2012 and 2016, there was a raise of 20% in diagnosis, accompanied by a growth of 60% in funds claimed for the purchase of medication used for ADHD. (9) (10) The Minister for Health and Social Services, following their preoccupations pertaining the use of ADHD specific medication in Québec, asked INESS -National excellence institute in health and social services- to produce a portrait on use, which was published in 2017. That year, 41 727 kids/teens and 50 357 adults lived with ADHD, which generated 55,8 Millions in claims. This rising trend isn't, therefore, showing signs it's going out of breath. From January to June in 2018, RAMQ –Régie d'assurance maladie du Québec, the governing body of health insurance fo the Québec population- already reimbursed 29 Millions $ in medications for ADHD. (11)
ADHD is good business, but what about our children? 
Concerning medication use, only kids below 5 years of age present with an inferior use in Québec compared with numbers of at least one other canadian province. Use in Québec is superior to the ROC for all other age groups. In fact,  3X more ADHD specific medication is used in Québec compared to the ROC. Medication use is superior the canadian avarage for all medications, except dexamphetamin. 5 out of 10 ADHD specific pharmaceutical products -Concerta and its generics, Biphentin, lisdexamphetamin, atomoxetin, and guafancine- have a higher prevalence of use in the 0 to 25 years old population in Québec than any other province in Canada.  According to RAMQ's list, they do not consist of 1st intention products.
« The larger coverage of long acting ADHD specific medication in Québec compared to the ROC and the gratuity of medication for kids/full time students aged 18-25 subscribed to the public regime of medical insurance of Québec (RPAM) could explain the higher prevalence of ADHD specific medication use in Québec. The extent of the prevalence difference of ADHD specific medication use in the 0-25 years population in Québec leads however to the search for other explanatory hypotheses than the mere accessibility of the medication… Amongst them, we note a hasty diagnostic process, an insufficient medical follow-up, influence of parents and school staff on doctors, the lack of physical activity, a negligence to adopt good lifestyle habits, and particular measures offered in the academic context, including at the university level, for people who were diagnosed wit ADHD. » (11)
For Dr. Falardeau, there are « simply too many false diagnoses » Cases of anxiety or opposition disorder, which cause symptoms that share common traits with ADHD, can be mingled with ADHD. (12)
20 years ago -in 1999- the controversy was already in full swing around the overconsumption of stimulants. In 1999, the same Minister in Québec -The Minister for Health and Social Services- allegedly troubled by the raise of use of stimulants amongst the youth, had commanded, jointly with the Minister of Education, a council committee on ADHD. What happened since then? Consumption of these stimulants have in fact increased tenfold in the last 20 years…
Heartfelt Plea 
In the beginning of 2019, around 50 Québec physicians -amongst which 45 pediatricians- sign a heartfelt plea aiming at denouncing our youth's situation. They asked for nothing less than a parliamentary commission on the subject. They also underlined that prescription of psychostimulants for ADD without hyperactivity is not sufficiently validated by evidence, while a host of studies have already reported on the fact that physical activity could improve attention deficit and hyperactivity. It is no secret we should be offering more physical activities to the youth! Personally, I never understood why Phys. Ed. classes aren't held everyday! The signatory physicians ask in their letter for a pilot project involving 30-45 minutes of exercise daily. (13)
Effectiveness and Safety of medications challenged
Long term follow-ups challenge the effectiveness of medication
1. A follow-up done on 579 kids from 7 to 9,9 years of age (14) When hyperactivity and lack of attention are present in the child, even after an intensive 14 months of treatment combining medication and behavioral therapy, kids will still perform less than their peers for most of the functionning traits evaluated. If the improvements following treatment are generally maintained, the differential effectiveness of the treatment continue to lessen 3 years -and more- after the onset of treatment. 
2. A follow-up done over 6 years, on 333 kids from 3 to 5 years of age (15) 6 years after the onset of the study, 89% of kids treated with medication still have the same diagnosis.
3. A follow-up done over 8 years on 2 878 kids from 6 to 14 years of age (16) Kids diagnosed who consumed stimulants are 10,5X more susceptible to be considered underperforming students by their teacher in relation to their age, compared to kids who never took medicaiton. 
4. A follow-up done over 14 years in the context of longitudinal canadian study on  8 643 kids -amongst them 1 654 Québec kids- (17) Kids who take medication are somewhat more subject to repeat a grade, obtain weaker results in maths, have a deterioration of relations with their parents, demonstrate anxiety, depression. This study compared the before and after the RAMQ medication insurance coverage, having served up to 45% of the Québec population without private insurance. After 10 years of improved access to pharmacological treatment, has the health and academic performance of kids improved? Well, no. Kids in Québec are slightly more anxious and depressed than before the regime for medication insurance coverage. Also, the chances to repeat a grade have slightly raised and the probability to obtain a high school diploma has also somewhat diminished after the orchestration of the program for medication insurance coverage. (18)
⚠️Medication can lead to side effects 
Stimulants could cause side effects: decreased apetite, weight loss, insomnia, anxiety. Other more severe side effects have been raised, amongst which an increased cardiovascular risk.(19) From 2005-2010, there was a 133% increase in emergency room visits involving stimulants in the United States. (20)
A real potential for abuse
Stimulants are commonly prescribed for ADHD
Methylphenidate, a major constituant in Ritalin and Concerta. 
Amphetamin, a major constituant of Aderall and Vyvanse.
Other medication besides stimulants are sometimes used for ADHD. 
An investigation lead in 2014 on -1 600- 18-25 years of age, which 60% are university students, revealed that 1 out of 5 students had already abused stimulants, either to fight off sleep, study, or in an attempt to enhance academic performance. The most used were Adderall, Ritalin and Vyvanse. (21)
Most users who abuse absorb the medication normally, by pill, through the mouth. 40% of users who abuse choose the nasal route to get high, after having crushed the pill. (22) We still know very little on the long term effects of stimulants on the human brain. Stimulants could have a negative effect on mood and aggravate anxiety. (23)
It should be noted that the weaning of a medication should always be carried under the supervision of the treating physician. Patients should be directed to consult with their physician should they have questions about ongoing pharmacological treatments.
What else should we suggest to kids diagnosed with ADHD?
Acupuncture for the treatment of ADHD. As an acupuncturist, I recommend that the Régie de l'Assurance Maladie du Québec offers the necessary coverage enabling kids and teenagers diagnosed with ADHD to benefit from acupuncture in the treatment of ADHD, in the form of an effective electroacupuncture protocol. The methodology that is refered to is an intensive regimen asking for 6 treatments/week for 12 weeks. A total of 72 sessions.

The authors of the methodology described above put forth that electroacupuncture combined with behavioral therapy increases the therapeutic effects of the therapy as opposed to a stand alone approach. For attention deficit patients, principal symptoms can improve, bettering the level of attention, and enhancing the active participation to family life. For hyperactive patients, impulsivity episodes can be diminished. The greatest merit of combining electroacupuncture with behavioral therapy, besides the fact it's safe and effective, resides in the fact that the therapeutic effects can hold overtime, with less of a recurrence of symptoms up to 6 months following treatment. (24)
Another study also came to the positive conclusion in the treatment of ADHD, this time using only acupuncture. The methods were similar to Sha Sha Li et al.'s , consisting of  5 treatments/week for 12 weeks. A total of 60 sessions. The effectiveness of the acupuncture in the study was compared to the effectiveness of a pharmacological stimulant used for ADHD treatment. Acupuncture and the stimulant were deemed equivalent in terms of effectiveness. (25)
In 2014, Tas et al. revealed the results of their study evaluating the treatment of ADHD's primary symptoms using acupuncture. There was a definite enhancement of academic performance, based on a growing motivation of the students, as well as an improvement in the learning and memory capacities. Authors suggest that acupuncture should be favoured as a first response intervention for students struggling with attention deficit, lack of motivation, school phobia, exams anxiety and other behavioral disorders associated with stress. Tas' team especially observed a significative increase in results obtained in maths, language and social sciences. (26a)  Results from Dias M. & al. in 2014 as well as Schroeder & al. in 2017 abound in the same sense in terms of the benefits of acupuncture on the stress of students.  (26b) (26c)
Public expenses for healthcare in Québec for 2018 have reached 38,5 billions. Yes, 38,5 thousands of millions of dollars. If RAMQ reimbursed acupuncture treatments, at the market cost average, to the 32 000 kids in Québec affected by ADHD, the costs for all kids to complete the protocol would represent less 0,5% of the annual budget actually spent for healthcare in Québec -more precisely 0,32%-  
Meta-data for acupuncture in the treatment of ADHD  
2011
A meta-analysis published in the Cochrane Database of Systematic Reviewsdid not amount to much in 2011, none of the evaluated studies in the database having reached the inclusion criteria established by the authors at the time. The foundations of this institution have been shaken to the core when the co-founder turned whistleblower for Cochrane's industry invested practices. This COI associated with the establishment will certainly be hard to forget. (27)
2014
A review published in 2014 came to the conclusion that TCM -Traditional Chinese Medicine- using a combination of tailored treatments including medicinal herbs, acupuncture, tuina massage, tai chi, and diet prescriptions, is demonstrated effective to improve ADHD's symptoms, jointly with pharmacotherapy, or as a stand alone unique therapy without any medication. TCM is safe and presents with less side effects than pharmacotherapy. 
As early as 2010, ADHD is recognized as one of the most common complaint for pediatric consultations in China. The authors of the review explain that with TCM therapies there is an aim to achieve an internal balance. That is how the physical body, the mind and the spirit can return to function normally. TCM clinicians in China are known to assist patients find the path back to their wellbeing, by improving quality of life in general, with a better appetite, sleep, memory, and academic performance. That in turn reduces family and parental stress, disturbances in the classroom, enhances the students' self-esteem, and allows for the recovery of an harmonious relationship with the environment. » (28)
2015
A meta-analysis published in 2015 including 13 clinical studies encompassing 1304 kids diagnosed with ADHD demonstrated that acupuncture is a safe and effective therapy for the treatment of ADHD. Also, combining acupuncture with pharmacotherapy or behavioral therapy is significantly more effective than pharmacotherapy or behavioral therapy alone. Especially, acupuncture could be as effective as methylphenidate (Ritalin) in syndroms coined by TCM practitionners as a liver and kidney yin deficiency. Authors precised that the results from their study is not attributable to a publication bias, as is sometimes raised to critic chinese papers. (29)
⚔️Acupuncture approaches in the treatment of ADHD
In the Spring of 2017, I had the chance to participate in a continuing education seminar in Asia, on the subject of scalp acupuncture according to Dr. Zhu's Scalp Acupuncture sytem (ZSA). Dr Zhu is a global authority in the matter. One of the first questions Dr. Zhu asked in the beginning of his seminar was the following: «  Who here has already saved lives using acupuncture? » He pursued, stating: «  If you haven't started saving lives with acupuncture yet, you have been told only half of the story. » Dr. Zhu is very well aware the assistance is composed of dozens of specialists, many of them cumulating medical subspecialties. He know his public. He also knows that a good number of them really don't know the other half of the story he's about to drop. He proceeds to relate how, along the years, he resuscitated numerous patients declared clinically dead in the hospital, with the help of acupuncture needles meticulously placed on the scalp, when the medications could no longer offer any hope. Amongst the protocols trasmitted by Dr. Zhu during the training, the scalp acupuncture treatment for ADHD was one of the therapeutic approaches that shined as a novelty for me. 
Indeed, when I graduated in 2007 following my acupuncture internships, I had never heard a single word uttered on the 27 needles protocol -using scalp acupuncture points- in the treatment of ADHD. 10 years later, I am taking notes when Dr. Zhu describes it in length. Since then, I have used this protocol on a growing number of patients, whether it be with acupuncture's traditional therapeutics, administered using minuscule, disposable needles, or else achieved by LASER acupuncture, a non invasive technology, without any prick or discomfort, advised for the most sensitive patients, or those who simply really don't relish the tought of needles. Kids especially appreciate LASER acupuncture for this reason. 
Some of the acupuncture points most recommended for the treatment of ADHD have also been inventoried by Leng FN et al. These points must be chosen according to the patient's evaluation, which proceeds using the differential diagnosis of TCM. 5 syndroms have been identified by Ni Xi et al. in the modern practice of TCM. (30)
Liver and Heart Heat 
Phlegm + Heat disturbing the interior
Heart and Spleen/Pancreas deficiency
Liver and Spleen/Pancreas depression
Liver and Kidney Yin deficiency
Schedule a consultation today with an acupuncturist near you to learn more about the possibilities of acupuncture in the treatment of ADHD. If you live in Québec, to find a healthcare professional nearby, go to the geolocalised map available on the website of the Association des Acupuncteurs du Québec (AAQ) .
✍About the Author
Olivier Roy, Acupuncturist. As of 2019, Olivier Roy logs in 15 years of experience as a healthcare professional. The 13 last years have been dedicated to the clinical practice of acupuncture, amongst which, obstetrical acupuncture, pediatric acupuncture, acupuncture in the context of fertility protocols, acupuncture for sports performance and rehabilitation from professional sports injuries. Olivier Roy leads a busy practice in Montreal, Québec.
References
(1) Tommy Chouinard, « Mal outillés » contre les troubles de l'apprentissage, La Presse, 20 février 2015
(2) Is adult ADHD a childhood-onset neurodevelopmental disorder? Terrie Moffit et al., Evidence from a four decade longitudinal study, The American Journal of Psychiatry, May 2015 
(3) No child left undiagnosed. The latest ply to make childhood a disease, Allen Frances, Psychology Today, April 12 2014
(4) Traditional Chinese Medicine in the Treatment of ADHD: A Review, Child and Adolescent Psychiatric Clinics of North America, Xinqiang Ni et al., 2014 The first systematic review of traditional Chinese medicine (TCM) used in the treatment of attention-deficit/hyperactivity disorder (ADHD) in the English language.
(5) Complementary and Alternative Therapies in Childhood Attention and Hyperactivity Problems, Eugenia Chan et al., Journal of Developmental & Behavioral Pediatrics. 24(1):4-8, February 2003
(6) Behavior Therapy First for Young Children with ADHD, CDC Features
(7) National Prevalence of ADHD and Treatment: New statistics for children and adolescents, 2016, ADHD, CDC
(8) TDAH, Benoît Hammarrenger, Ph, AQNP
(9) La surveillance des TDAH porte sur l'ensemble de la population âgée de 1 à 24 ans, assurée par la RAMQ 
(11) Prévalence de l'usage des médicaments spécifiques au trouble du
déficit de l'attention avec ou sans hyperactivité (TDAH) chez les
Canadiens de 25 ans et moins, INESS, État des pratiques, 2017
(12) 45 pédiatres sonnent l'alarme contre le Ritalin, Ils dénoncent la surmédicamentation des enfants québécois ayant reçu un diagnostic de TDAH, Dans une lettre ouverte sans précédent, 48 experts, dont 45 pédiatres, appellent à un «examen de conscience» de «toute la société qui se retourne trop facilement vers une pilule pour traiter tous les maux», une première. 31 janvier 2019, Le Journal de Québec
(13) TDAH et médicaments: si nous sommes allés trop loin, quoi faire? 18 février 2019, Le Journal de Québec
(14) MTA at 8 years: prospective follw-up of children treated for combined-type ADHD in a multisite study, Journal of the American Academy of Child and Adolescent Psychiatry, Brooke S.G. Molina et al., vol. 48, #5, May 2009
(15) The preschool Attention-Deficit/Hyperactivity Disorder treatment study (PATS) 6-year follow-up, Mark A. Riddle et al., Journal of the American Academy of child & adolescent psychiatry, vol. 52, #3, March 2013
(16) Raine ADHD study: long term outcomes associated with stimulant medication in the treatment of ADHD in children, Grant Smith et al. Department of Health, Government of Western Australia, 2010
(17) Do stimulant medications improve educational and behavioral outcomes in children with ADHD? National Bureau of Economics Research, Massachusetts, June 2013, Janet Currie et al.
(18) Ritalin may be sabotaging your kids, Bloomberg view, 3 juillet 2014, Janet Currie et Mark Stabile
(19) Cardiovascular Safety of stimulants in children with ADHD: a nationwide prospective cohort study, Journal of child and adolescent psychopharmacology, Dalsgaard Søren et al., vol. 24, #6, August 2014
(20) The Dawn Report, Emergency Department visits involving ADHD medications, Substance Abuse and Mental Health Services Administration (SAMHSA), January 24 2013
(21) New research finds 20 percent of college students abuse prescription stimulants, partnership for drug-free kids, November 19 2014
(22) Full report and key findings: the 2012 partnership attitude tracking study, sponsored by MetLife foundation, partnership for drug-free kids, Cassie Goldberg, April 22 2013
(23) Do ADHD drugs take a toll on the brain? Edmund S. Higgins, Scientific American, July-August 2009
(24) Randomized-controlled study of treating attention deficit hyperactivity disorder of preschool children with combined electro-acupuncture and behavior therapy, Sha Sha Li et al., Complementary Therapies in Medicine, Volume 18, Issue 5, October 2010
(25) Chai TQ. Clinical observation of acupuncture in the treatment of 155 cases of attention deficit hyperactivity disorder. J Chin Acupuncture 1999;(1):5–8
(26) Does acupuncture have a positive effect on school success in children? Demet TAS, Hakan Volkan ACAR aa Demet TAS, Department of Pediatrics, J Tradit Chin Med  August 15 2014 Ulus State Hospital
(26b) Effects of electroacupuncture on stress-related symptoms in medical students: a randomised placebo-controlled study, Dias M. et al., Acupunct Med. 2014 Feb;32(1):4-11.
(26c) Effectiveness of Acupuncture Therapy on Stress in a Large Urban College Population, Schroeder S et al. J Acupunct Meridian Stud. 2017 Jun;10(3):165-170.
(27) Acupuncture for Attention Deficit Hyperactivity Disorder (ADHD) in children and adolescents, Cochrane Systematic Review-Intervention Version, 13 April 2011, Shasha Li
(29) A Meta-analysis on Acupuncture Treatment of Attention Deficit/Hyperactivity Disorder, Ni XQ, Zhen Ci Yan Jiu. 2015 Aug;40(4):319-25
(30) Leng FN, Ling YX, Peng GC, et al. Clinical therapeutics of children with attention deficit hyperactivity Disorder. Beijing (China): People' s Military Medical Publisher, 2010 
(31) TDAH? Pour en finir avec le dopage des enfants, J.-Claude St-Onge, Écosociété, 2015, ISBN 978-2-89719-210-5 po
Keywords: Acupuncture and ADHD, Acupuncture in the treatment of ADHD, #acupuncture #treatment #ADHD #integrative #medicine #traditional #chinese #medicine